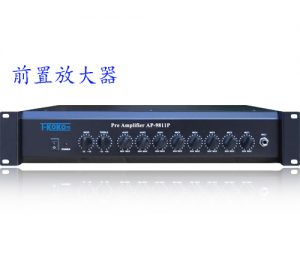 Ten inputs (5 microphone inputs, 3 line inputs, 2 emergency inputs).
The volume of each input channel can be adjusted independently.
Independent adjustment of treble and bass.
Design with three levels of priority: MIC1 is the highest priority, emergency audio signal (EMC) is the second level, MIC2, 3, 4, 5 and lines (AUX1, AUX2, AUX3) are the third level.