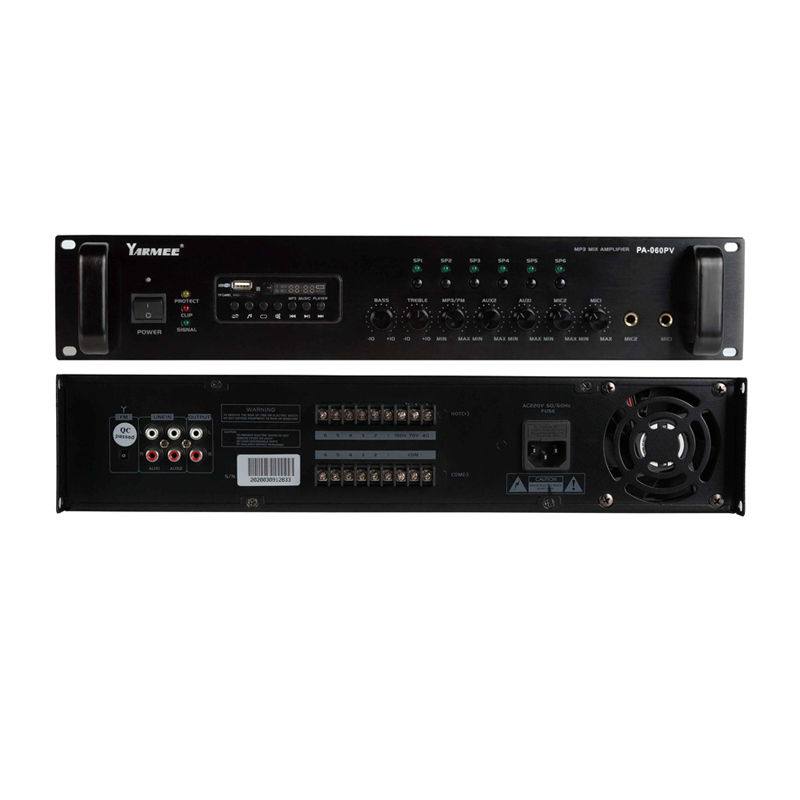 FM / MP3 / BluetoothAmplifier PA060PV.
1. Two channels MIC inputs, two channels auxiliary signal inputs, one channel built-in
FM/MP3 input, one channel auxiliary output.
2. 100V/70V constant voltage output, 4~16Ω constant resistance output (unbalanced).
3. Built-in FM/MP3/Bluetooth audio source, remote controller makes it easily operate.
4. 6 zones output control.
5. MIC1 input port is top priority, other input signal will be restrained when it's working.
6. Independent volume control for each channel, treble and bass tone controller.
7. Over Current, Over Heat, Short-circuit protections.
8. Auto Temp-control fan force to cool it down.